Dr. Patrick Regan - Piping

Patrick Regan the Bagpiper - (a lighthearted biography)


Patrick Regan the Bagpiper first took to the stage at age three, but it took another eight years to convince the bagpipe to come onstage with him. Since then, he has been regaling audiences, annoying bagpiping judges, frightening music teachers, and inspiring students with his mix of music, humor, and a "terrier-like" determination to take over the world with the bagpipe.

As an entertainer, Patrick has performed in 45 States, and 14 countries, including "command performances" for the Royal Families of Jordan and Qatar. Closer to home, this Native Texan was honored to be a member of the Texas Commission on the Arts Touring Artist Roster for more than 25 years, appearing at such venues as the Galveston Opera, the National Museum of the Pacific War, in Fredericksburg, The Texas Folklife Festival, in San Antonio, The North Texas Irish Festival, in Dallas, and the Kerrville Folk Festival. With more than 200 theatrical productions to his credit, Patrick brings practical experience as a director, actor, producer, and technical director to the position of Artistic Director.

Although Patrick has one foot firmly planted on the stage, his other foot rests solidly in the classroom. As an educator, Patrick first developed a love of teaching after being tricked into learning by instructors who were later to become his lifelong mentors. From them he developed his teaching philosophy: "Education is serious, but it doesn't have to be somber." Students who attend Patrick's classes achieve far more than their minimum requirement of laughter. While beginners come away with a solid knowledge of the basics, advanced players are treated to deep insight and understanding of piobaireachd, the classical music of the Great Highland Bagpipe. Students entering Edinboro University as bagpipe majors can expect to learn four things: how to teach; how to perform; how to win competitions; and most importantly, how to survive as a professional musician.

Academically, Patrick holds a Bachelor of Fine Arts in Music (Bagpipe) from Carnegie Mellon University (he was the first survivor of the degree program), along with minors in Drama and Conducting, a Master of Arts in Adult and Community Education from Indiana University of Pennsylvania, a Teacher's Certificate from the Scottish Piping and Drumming Qualifications Board, and the Graduate Certificate from the Eastern United States Pipe Band Association (EUSPBA). In 2016 he was awarded his PhD in Music History and Pedagogy at Durham University in England. Patrick is also a member of the EUSPBA adjudicator's panel, certified in all aspects of piping.

And when he grows up, he wants to be a bagpiper.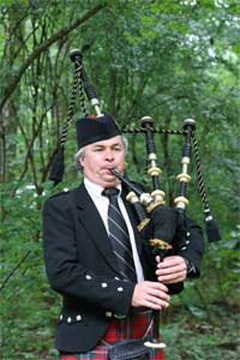 Jim Nisbet - Piping
Jim Nisbet originally hails from Kearny, New Jersey, and currently resides in Apopka, Florida. He has been playing the bagpipes for 40 years, and has competed at every level since his young teens.
Jim has played with many many different bands at all levels over the course of his piping career, and has been a successful professional level player for the last 15 years.
His most notable piping accomplishments are as a writer however, having composed "Howl At The Moon", and "The Music Man". Both tunes were played in concert and recorded by The Shotts and Dykhead Pipe Band, and The Simon Frasier University Pipe Band respectively. Today Jim still receives requests for these tunes from bands all over the world, including the Antwerp and District Pipe Band (Belgium) who also played The Music Man in concert (can be viewed on YouTube).
Jim was originally a member of the former SUSPBA judge's panel, and has been on the EUSPBA panel since 2012.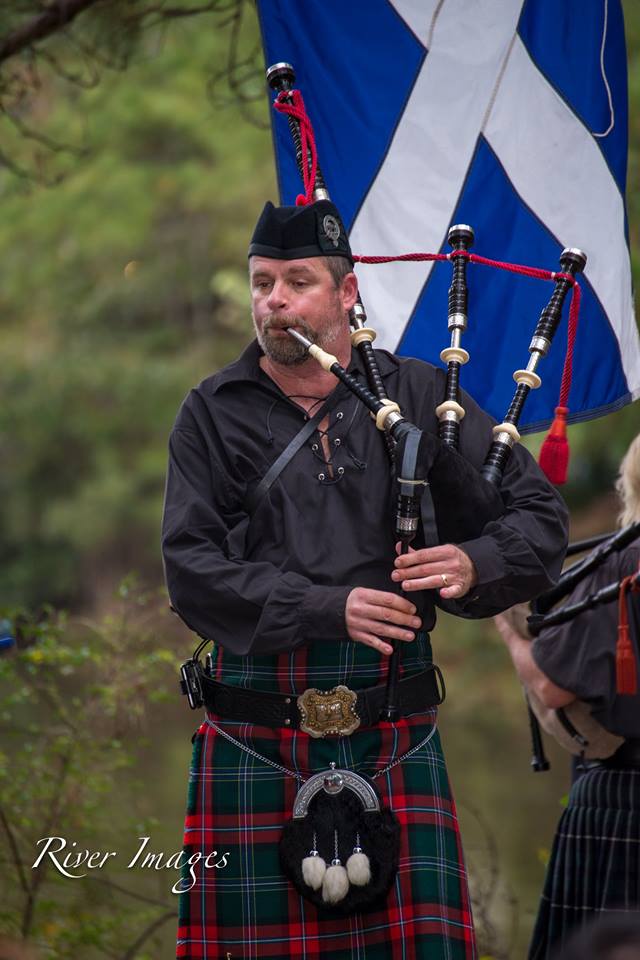 Ed Best - Drumming
Ed Best is a qualified, professional educator with over 30 years of successful pipe band experience and has a Bachelor's Degree in Music Education. He has held many band and solo titles in all grades including North American Champion, East Coast Champion Supreme, Ontario Champion Supreme, West Coast Champion of Champions, and Canadian Champion. Ed also spent 10 years as a School Music Teacher in all grades from Elementary through the University level.
Ed has competed in, and placed at the World Pipe Band Championships in Glasgow, Scotland in many grades up to and including Grade I.
Ed is active as an adjudicator at Highland Games throughout the United States. He is an "A" panel drumming and ensemble judge in the WUSPBA and a drumming judge in the EUSPBA. He also serves on the Music Board of WUSPBA, where his primary functions are grading of bands and soloists and Adjudicator training/education and certification. He recorded a DVD for adjudicator training, available to the general public here http://www.wuspba.org.
Ed is a regular instructor for bands and schools across the country. He provides instruction to the drummers, helps with music composition and arranging. He also provides instruction in band ensemble. His individual students and bands regularly appear in the prize lists at highland games across the country. Ed understands that everyone is different and has different strengths and goals. He works hard to be sure that your needs are met. He has experience teaching ages 4 through 80.
For more information about Ed, please click HERE